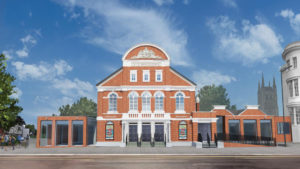 A local performing arts and specialist education hub has joined forces with Tamworth Arts and Events. 
Riverside Studios in Kingsbury will be collaborating with Tamworth Arts and Events which will see industry professionals teaching students at the historic Assembly Rooms in the town. 

Subject to Government coronavirus guidelines and restrictions, From Spring 2021, the beautiful and newly refurbished Assembly Rooms will be the 'On Location' venue for RockSchool vocal, music and performing arts courses.  Lucky students will be training at this historic and fully functioning theatre as part of their courses, as well as at the state-of-the-art music and vocal rooms at the studios In Kingsbury.  The Assembly Rooms will also be the official 'Home' venue for Britain's Got Talent Finalists The D-Day Darlings where they will perform exclusive shows.
Katie Ashby, Director of RockSchool at Riverside studios and lead singer of the D-Day Darlings said, 'We are thrilled to announce the collaboration with Tamworth Arts and Events. There will be more announcements in the next few weeks of how this collaboration is going to open a whole world of opportunity and create some wonderful moments for the whole of our community and beyond! Having the RockSchool on location venue will give students the opportunity to learn and train in a professional theatre setting surrounded decades of history.'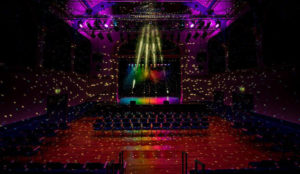 Industry professionals Annabel Williams, voice coach for The X Factor, and Shaun Paul Smith, choreographer for The Voice UK, are just two of the coaches who will be leading the sessions.  
The Assembly Rooms were first opened more than 125 years ago on October 8, 1889, and the building has just undergone its most significant transformation to date with a massive £5million redevelopment. The project was supported by the Staffordshire and Stoke on Trent Local Enterprise Partnership, the National Lottery Heritage Fund, Arts Council England, Tamworth Borough Council and Staffordshire County Council.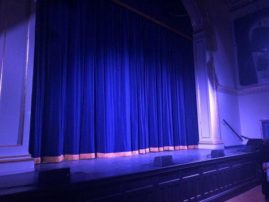 As well as preserving and celebrating the building's magnificent heritage, the project has also ensured the theatre is fit for 21st century audiences.
Adey Ramsel, theatre, artistic and events manager, said: "We're really excited to be teaming up with RockSchool and the amazing nationally-renowned D-Day Darlings and look forward to welcoming them to their new home theatre next year.
"Nurturing young local talent is one of our core ambitions at the Assembly Rooms, so it's great that the RockSchool students will be able to rehearse in our beautiful theatre. Although the theatre is closed at the moment due to the coronavirus pandemic, there's lots of work happening behind the scenes to get plans in place for when we do re-open, including creating exciting new partnerships such as this one."