£18.00
⭐️ The D-Day Darlings to stage landmark anniversary concert to mark 15 years of the group on Saturday 11th November 2023 at St Pauls Church, St Paul's Square, Birmingham.⭐️
The Nation's favourite wartime songbirds, BGT finalists The D-Day Darlings are honouring Remembrance Day and ringing in their 15th year this November with a spectacular evening of music and reflection in the heart of Birmingham.
The Midlands based wartime group will be joined by their young singing troupes The D-Day Juniors and D-Day Cadets, and the new D-Day Darlings Voices Choir to remember all those who have served and celebrate 15 glorious years honouring our heroes.
The evening promises a spectacular array of outstanding and heart warming performances from the D-Day Darlings and from the multi generational cast.
As usual there will be a charitable element to the evening with fundraising for the Royal British Legion and Dame Vera Lynn Charities.
An evening for all the family and is not to be missed.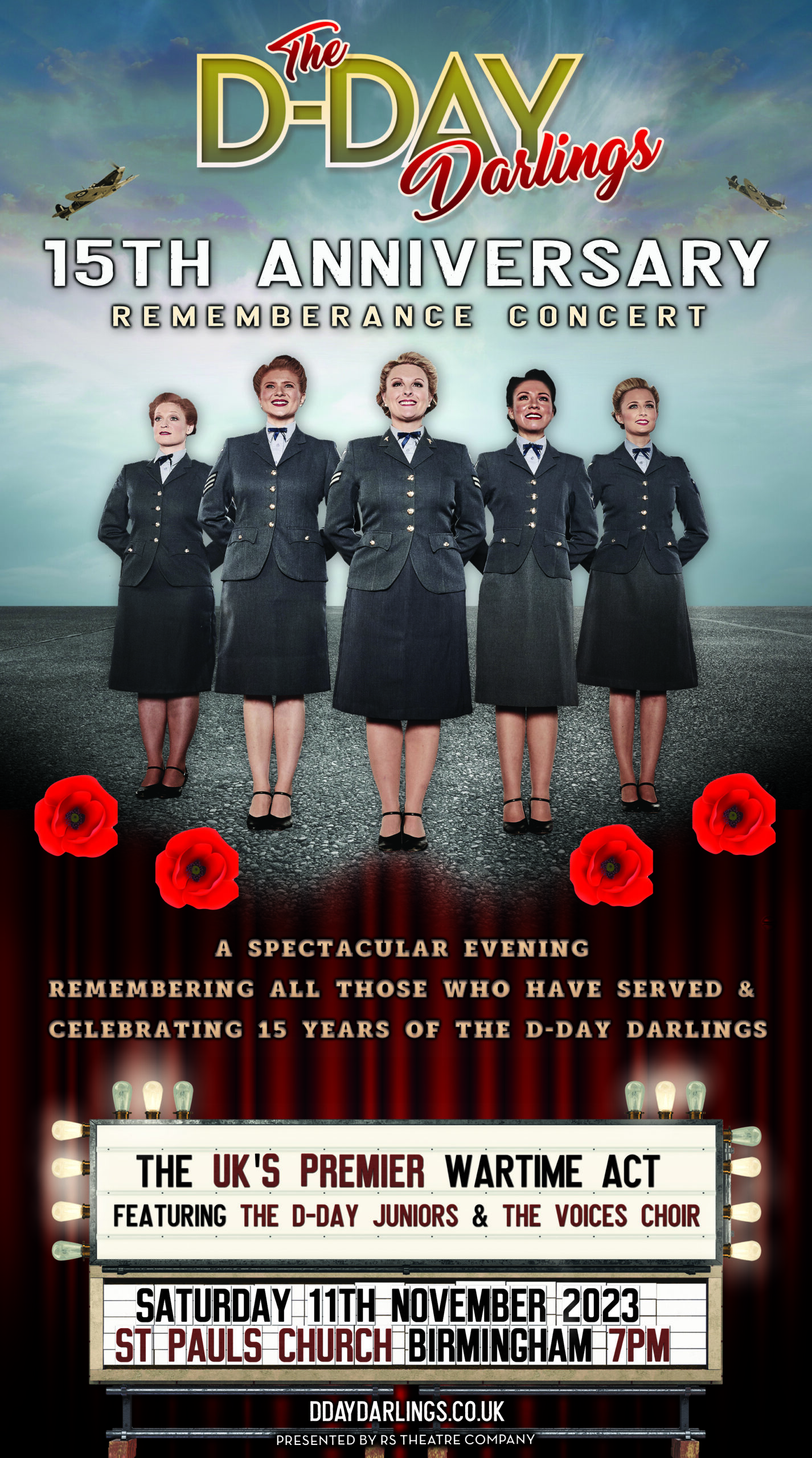 Description
⭐️ The D-Day Darlings to stage landmark anniversary concert to mark 15 years of the group on Saturday 11th November 2023 at St Pauls Church, St Paul's Square, Birmingham.⭐️